Regular price
$30.00 USD
Sale price
$14.95 USD
Unit price
per
Sale
Sold out
Crafted With Love

Free Returns

12,500 Reviews
SAY GOODBYE TO CLEANING BARBECUES AND GRILLS!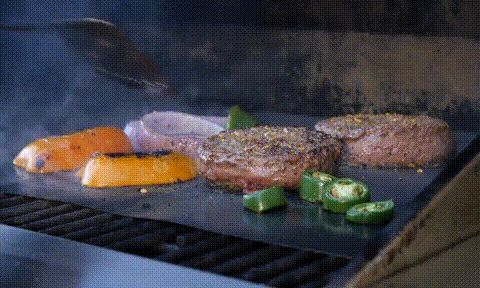 Are you planning a BBQ evening with your friends or relatives? It's that time of year when everyone is excited to plan and enjoy BBQ nights
and grill up some tasty meat/dishes for an unforgettable meal. It is sure to be exciting and joyful for everyone - except for the one who has to clean
the BBQ grill when the party is over!
Are you that person? Well, we're here to make your fun last! With this BBQ Grill Mat,
you can easily say goodbye to the struggles of cleaning the grill and the solid stains on the grill after a BBQ party.
Isn't that the perfect way to enjoy a mess-free BBQ evening?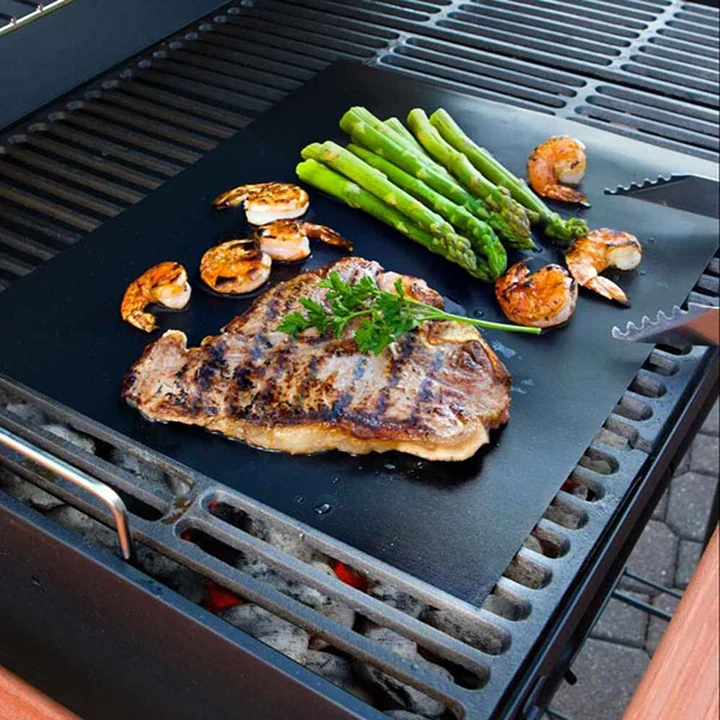 Safe material This BBQ Grill Mat is made of a non-toxic and tasteless material, so you can rest assured that it will not affect the quality and taste of your food.
Non-stick design The BBQ grill mat has a non-stick design, making this BBQ Grill Mat easy to clean in just a few minutes. Perfect for outdoor installation Due to the fast thermal conductivity of this BBQ Grill Mat,you can expect this BBQ Grill Mat to work perfectly in outdoor BBQ setup and heat the food evenly in limited time.
Easy to use and store efficiently Place it directly on the grill surface,put the food directly on it and then wipe the mat clean to store it flat or rolled up, this BBQ Grill Mat is so easy and convenient to use! cooking convenience You can indirectly use this BBQ Grill Mat to cook on various options such as gas, electric grills, and even charcoal. You will not notice any difference in the functioning of this mat on both options. Lasts longer Finally, the best thing about this BBQ Grill Mat is that it will last for years.

So you can rest assured that a single BBQ grill mat will last for years to come with your BBQ plans and parties,without any quick damage or differences in heating performance!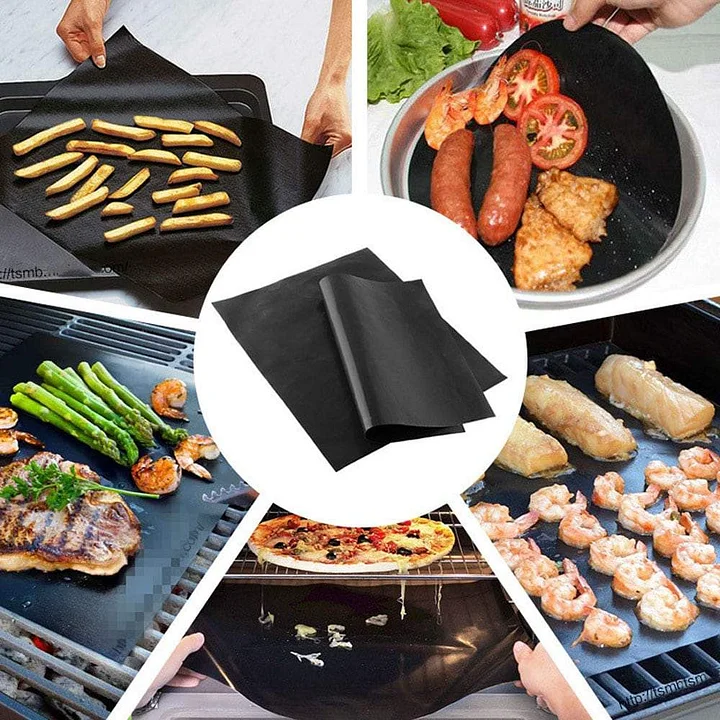 Specifications:
Color: black

Suitable for: Cooking, Baking,

BBQ Material: Fiberglass

Size: 40x33x0.02cm
Included in the package:
View full details
Elevate the decoration of your house to the next level.
Transform your living space with The Bulldog Butler. It combines style and function to create a beautiful and practical addition to your home. Made from high-quality materials, it's durable and built to last