Regular price
$50.00 USD
Sale price
$23.95 USD
Unit price
per
Sale
Sold out
Crafted With Love

Free Returns

12,500 Reviews
TRY Gro+ Hair Serum™ AT 50%! OFFER ENDS TODAY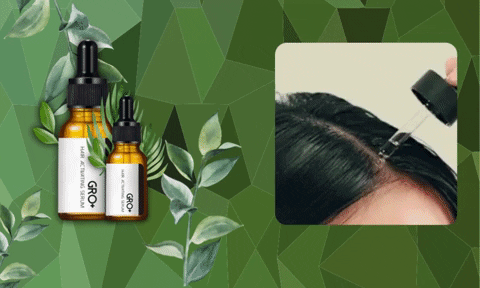 TREAT YOURSELF TO A DREAM HAIRCUT
Thin hair and hair loss are unfortunately a common problem among men and women. It leads to insecurity towards others and oneself. This can lead to serious psychological problems.

Developed by hairdressers, Gro+ Hair Serum™ is the natural formula that promotes hair growth. The specially formulated serum contains safe, proven ingredients that stimulate blood circulation. Thin hair is thus restored to fullness and strength. Say goodbye to baldness!

ACTIVATES THE REGROWTH OF HAIR FOLLICLES
Gro+ is designed to treat thinning hair and bald spots and strengthen brittle hair. The easy-to-use pipette ensures even distribution for optimal effect. With regular use, hair density visibly increases by up to 82.
NATURAL SOLUTION FOR HAIR LOSS
Gro+ Serum is enriched with hair-enhancing, vegan ingredients without parabens and sulfates. This not only stimulates hair growth, but also makes hair stronger and slows hair loss. Now you can enjoy fuller, thicker hair in an instant!

► THICKEN VOLUME AND PREVENT HAIR LOSS Heals damaged scalp, bald spots and thinning hair for long-lasting results. With regular use you will notice visibly healthier, stronger and thicker hair.
► RESTORE THIN, BROWN HAIR Damaged hair follicles are provided with essential nutrients that strengthen dry, brittle and thin hair with quickly visible results. Softens the hair and gives it a natural shine without making it greasy.
► BIO & NATURAL EXTRACT Formulated with an organic extract for effective yet gentle and safe hair growth. Free from chemicals and fragrances.
CONFIDENT THROUGH BEAUTIFUL AND HEALTHY HAIR
Imagine waking up, looking in the mirror and seeing yourself with thicker, more voluminous hair. No bald spots, no brittle hair. You feel more confident throughout the day. Treat yourself to the hairstyle you've always wanted!
View full details
Elevate the decoration of your house to the next level.
Transform your living space with The Bulldog Butler. It combines style and function to create a beautiful and practical addition to your home. Made from high-quality materials, it's durable and built to last