Regular price
$50.00 USD
Sale price
$24.95 USD
Unit price
per
Sale
Sold out
Crafted With Love

Free Returns

12,500 Reviews
STOP SPENDING STUPID MONEY AT THE CAR REPAIR SHOP! NOW YOU CAN REMOVE CAR SCRATCHES ON YOUR OWN!
Perfectly fixes and conceals car scratches with an invisible and seamless finish. Virtually immediate effect. Try this awesome scratch repairer on your car, motorcycle or any metal surface.
U.S. technology
CarSpray Scratch Removal™ is a car paint sealant to instantly remove scratches, bird droplets, stone chips, iron dust (caused by oxidation), water spots, UV light fading and any contaminants from your paint. With a highly advanced ceramic formula, it forms a protective 9H ceramic coating after spraying, which prevents any further damage to the car with a long-lasting result.
Finishing worthy of professionals
In addition, it restores the shine and brightness of the car's paintwork and restores it to its original, flawless condition. Thanks to its ultra-hydrophobic nature, it offers easy cleaning without accumulation of water/dirt stains.

Why use CarSpray Scratch Removal™?

✔ Removes any scratches/marks.
✔ Instantly removes any scratches, bird droplets, stone chips, iron dust (caused by rust), water spots, UV light discoloration and any contaminants from your paint.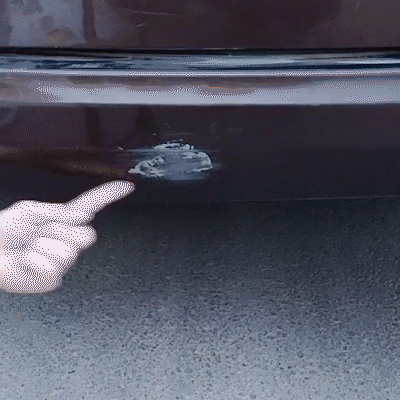 ✔ 9H ceramic coating.
Applies advanced coating technology to provide an ultra-hydrophobic coating that significantly reduces water spots, weathering, dirt and debris build-up, giving your car a long-lasting, easy-to-clean result.
✔ Gloss restoration.
Leaves a stunning glossy finish without waxing or damaging your car's paint. Will not leave any unsightly white wax marks.
INSTRUCTIONS FOR USE:

STEP 1. Wipe dirt and stains from the surface of your car and towel dry.
STEP 2. Spray the cleaner directly onto the desired area.
STEP 3. Use a towel or sponge to wipe evenly until the surface is shiny and smooth.
STEP 4. Enjoy a stunning glossy finish.
SPECIFICATIONS:
Available sizes: small (120ml) or large (500ml)
What's in the package? 1x CarSpray Scratch Removal™
View full details
Elevate the decoration of your house to the next level.
Transform your living space with The Bulldog Butler. It combines style and function to create a beautiful and practical addition to your home. Made from high-quality materials, it's durable and built to last