815 verified reviews
Eelhoe™ Collagen Facial Cream
815 verified reviews
$24.95
Regular price
$50.00
Sale price
/
24/7 Customer Service
Official Pinterest Seller
+9,000 Happy Customers
---
Is the safest, most effective, and freshest skincare product!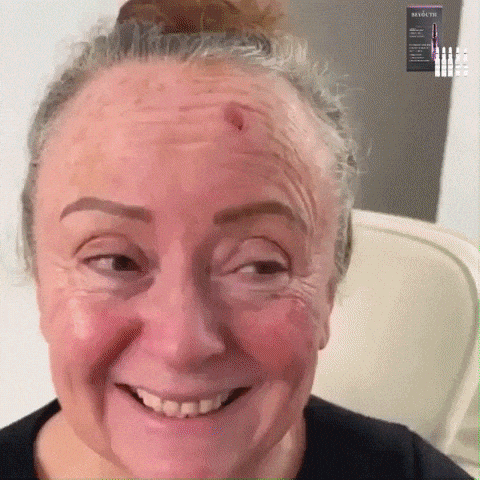 It can solve skin aging problems such as fine lines and wrinkles, dry skin, dull skin, senile plaques or uneven skin tone, etc. It is very affordable and you can do all your skincare routine with just this one. Or you can mix it with other ingredients and it's mild and non-irritating.
CONSISTS OF 4 MAIN INGREDIENTS:

Matrixyl 3000+ Complex penetrates deep into damaged skin and stimulates the production of new collagen – a protein that makes skin appear plump and firm. 
Argireline: When combined properly with Matrixyl 3000+ Complex, literally makes your face look two decades younger in weeks! Argireline works by binding to moisture. It can hold up to 1,000 times its weight in water, making it excellent natural skin plumper. Argireline helps your skin repair and regenerate itself after suffering from dryness, environmental stresses, or irritation. 
Ceramide can thicken the cuticle and improve the water holding capacity of the skin, so as to reduce wrinkles, increase skin's elasticity, and delay-slow down skin aging. 
Can be used both day and night.
Deeply repair skin for long-lasting hydration, moisturization, and youthfulness.

Reduce Appearance of Fine lines & Wrinkles
Repairing & Moisturizing at the same time
Scientifically Smoother & Tighter Skin

Suitable for every skin type: dry skin, oily skin, combination skin, sensitive skin, and mature skin
HOW TO USE:
1. Shake ampoule
2. Envuelva un pañuelo de papel alrededor del cuello de la ampolla, agárrelo firmemente y con un movimiento brusco ábralo por el anillo de color
3. Pour the concentrate into your palm and smooth over the face, neck, and decollete
4. Pat gently and follow the moisturizer. Use it for 7 days